Cutler's in Old Town - 1965 c


thanks to Beth Hillson for locating the images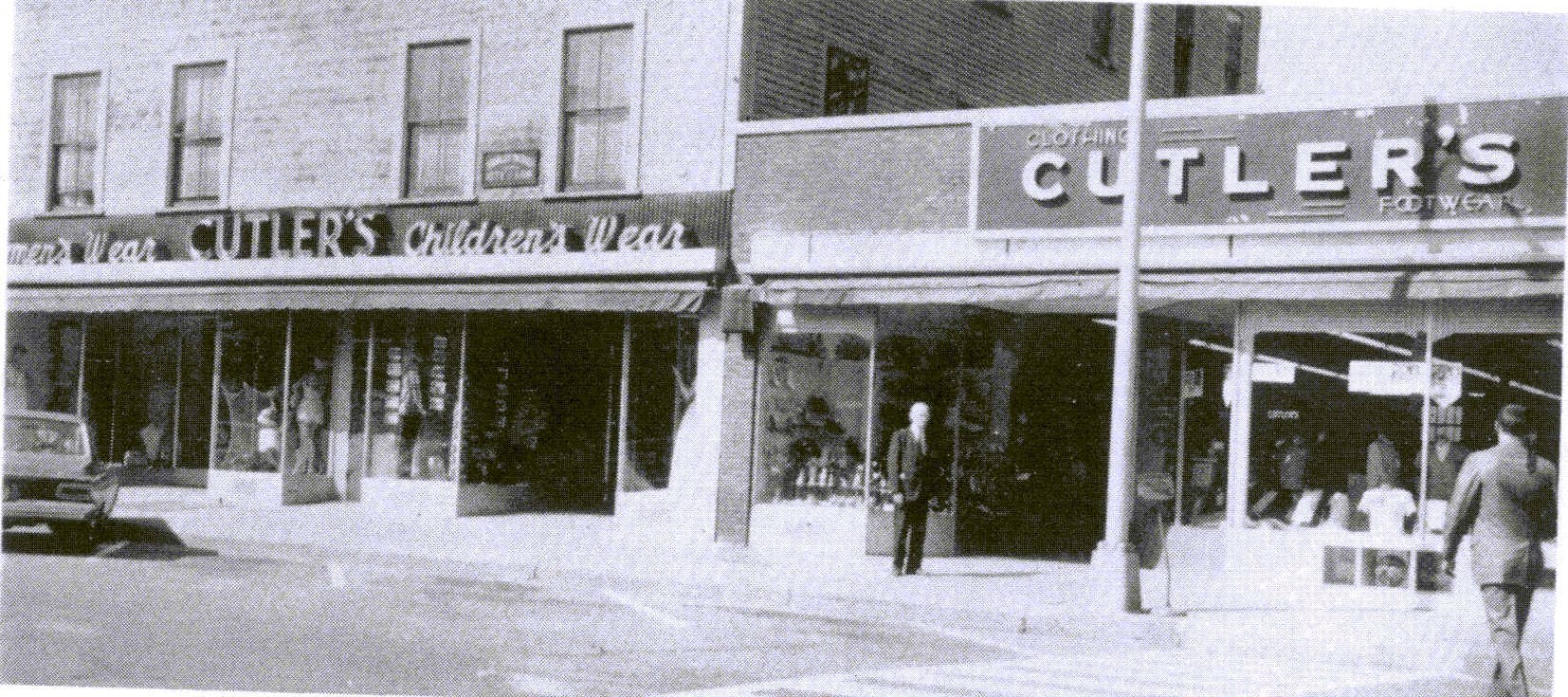 thanks to Beth Hillson for locating the images
Cutler's
North Main Street, Old Town Maine
"Cutlerís clothing store has expanded greatly during its 70 years, but it still occupies the site of its original location. The business was established in 1895 by Edwin Cutler, in a small building which had been occupied by Mrs. A. P. Bickmore as a hat store. After Edwin Cutlerís death, his sons, Samuel and Alexander took over management of the business.
In 1940, an addition to the menís store was built taking in the space formerly occupied by Arthur Miller, then by Frank Harris, as a barber shop.
The second expansion was in 1961, when an addition was built on the rear of the building, to provide much Ėneeded display room.
In 1948, the adjoining womenís store, which had been established in 1914 by Israel R. Cutler , was purchased by his brothers, Samuel and Alexander. An opening was cut in the wall between the stores joining them into one complete family clothing store.
Cutlerís has witnessed many changes in fashions in the last 70 years, from copper-toed shoes, and high-buttoned shoes for children and ladies to todayís wide range of work, dress, and sport styles; from menís suits, piled high on tables, to modern display racks. Times have changed since a good wool worsted suit cost $10, and the highest priced shoes for men were $1.25 and a dayís pay was 70 cents, plus, as a bonus, all the wood a man could carry home under one arm.
But Cutlerís has kept pace and, despite its venerable age, is as up-to-date as the latest styles. ""
125th Birthday celebration for the city of Old Town (1965).
Last Updated : March 10, 2009
Page Displayed : / Saturday May 26, 2018