Penobscot Shoe Company & Old Town Shoe Company in Old Town - 1965 c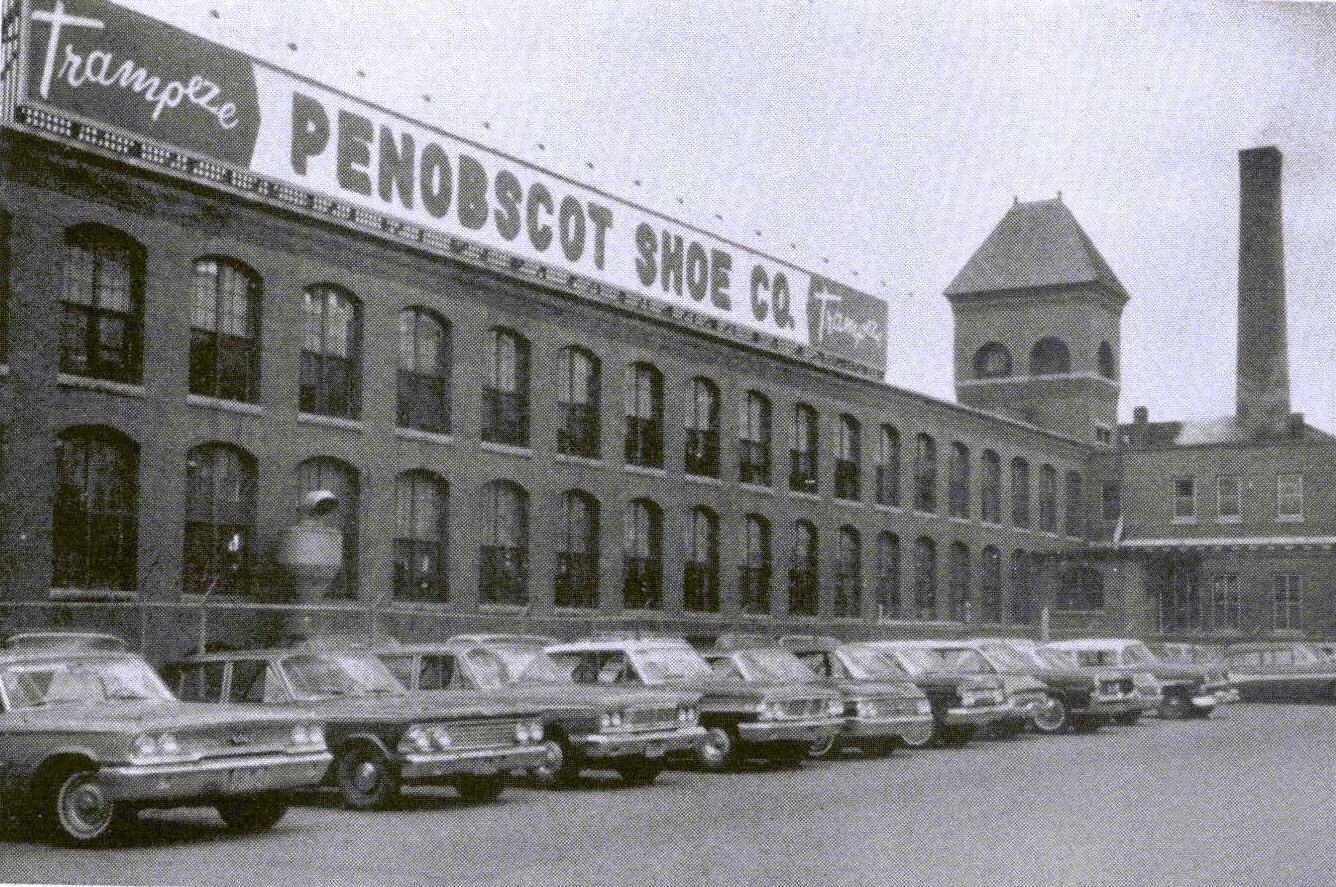 thanks to Beth Hillson for locating the image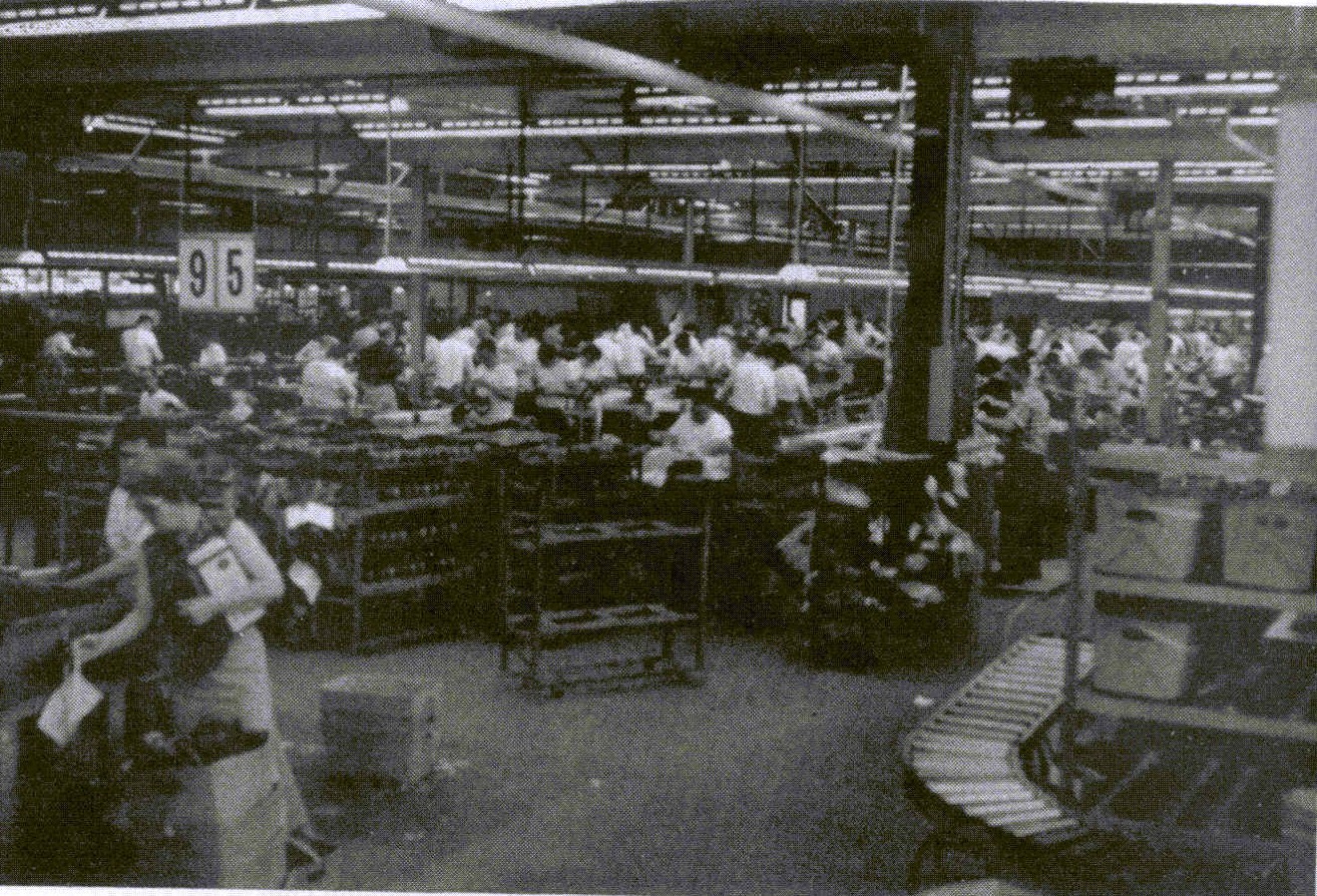 thanks to Beth Hillson for locating the image
Penobscot Shoe Company & Old Town Shoe Company*

" In the fall of 1939 two shoe manufacturers founded the Penobscot Shoe Co. They rented the red brick building left vacant by the Old Town Woolen Co. and began the production of camp moccasins. Today, some 26 years later, the business employs over 900 people and has an annual payroll of almost $3,000,000.00.
The two men responsible for the success story are Philip W. Lown and Max Kagan. In 1945 they began the Old Town Shoe Co. to specialize in handsewn footwear.
Today in its new one story building of 43,000 square feet, Old Town Shoe Co. is the most modern and best laid out plant for handsewing in the country. A warehouse of some 26,000 feet had been added earlier in 1953 to handle shipping and storage.
The Penobscot Sho Co. and the Old Town Shoe Co. have emerged as leaders in their respective fields; Old Maine Trotters in smartly styled quality handsewn footwear and Penobscot Trampeze in popular price moccasin type sport shoes are shipped to all the states and many foreign countries. The brand names of Penobscot Trampeze and Old Maine Trotters are proud products of an important Old Town industry.
General manager of both plants is Jerome Grossman, ably assisted by Frank Greenleaf and Carl Libby in the Penobscot and Old Town factories. "
*Max Kagan, and Jerome Grossman were members of the Bangor Jewish community and Philip W Lown was a member of the Lewiston Jewish communtiy. All of them made a significant contribution to the life of the Old Town Jewish community.
125th Birthday celebration for the city of Old Town
(1965).
Last Updated : March 10, 2009
Page Displayed : / Friday April 03, 2020