Shiro's Old Town Hardware Store - 1965 c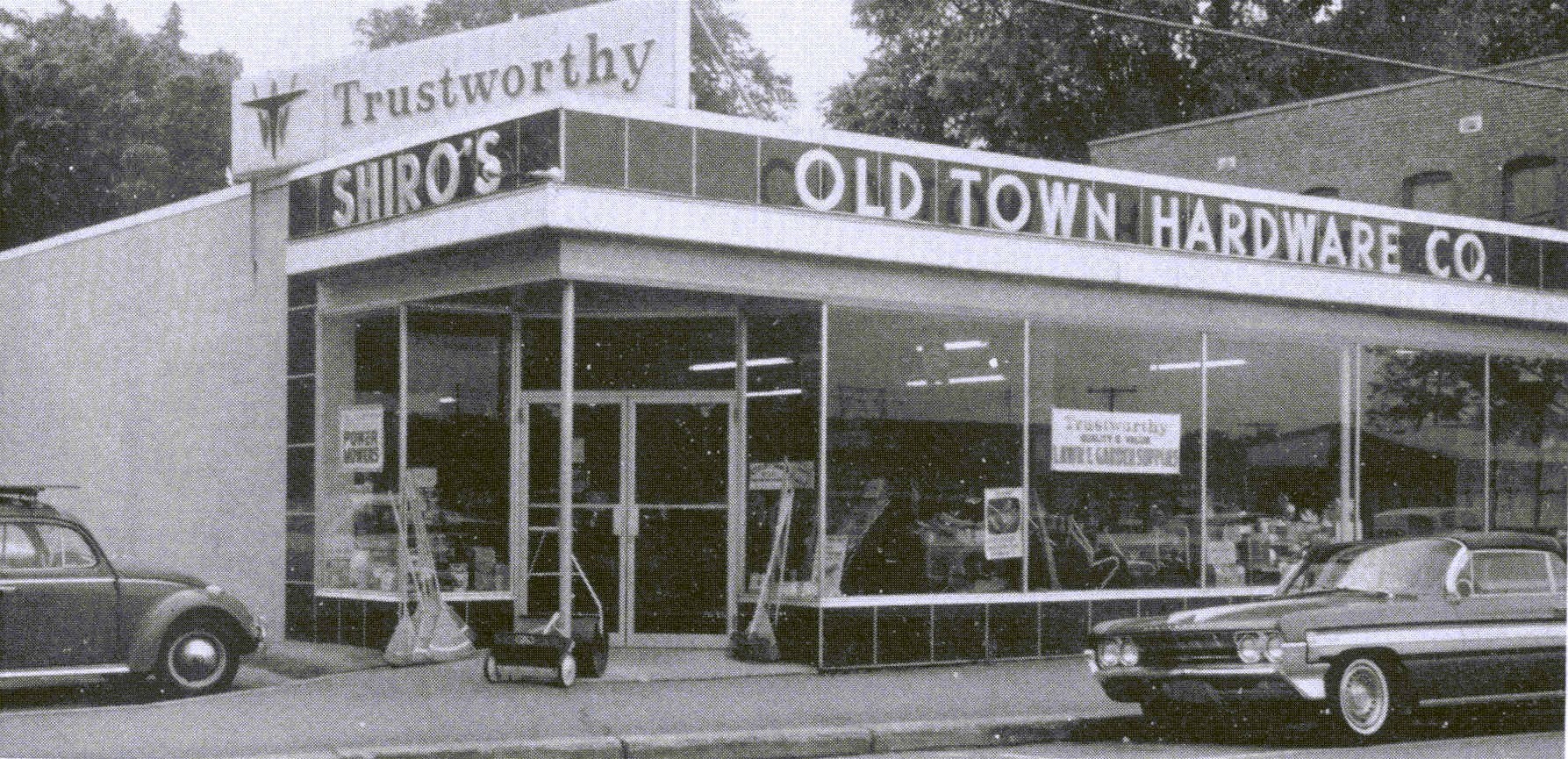 thanks to Beth Hillson for locating the image
Shiro Old Town Hardware

" Shiro's Old Town Hardware Co was established in December 1920 by Nathan Shiro, at the site on Center Street thata has since become part of the Merrill Trust Company.
In 1947 the business was taken over by his two sons, Samuel and James .
The store moved to larger quarters on Main Street in 1952.
In 1958 a modern new building, 60 feet by 180 feet, was constructed at 220 North Main Street, to host a complete stock of hardwares, housewares, building materials and electrical appliances. "
125th Birthday celebration for the city of Old Town
(1965).
Last Updated : March 10, 2009
Page Displayed : / Friday June 05, 2020