Summit Springs Hotel - thanks to the Poland Springs Preservation Society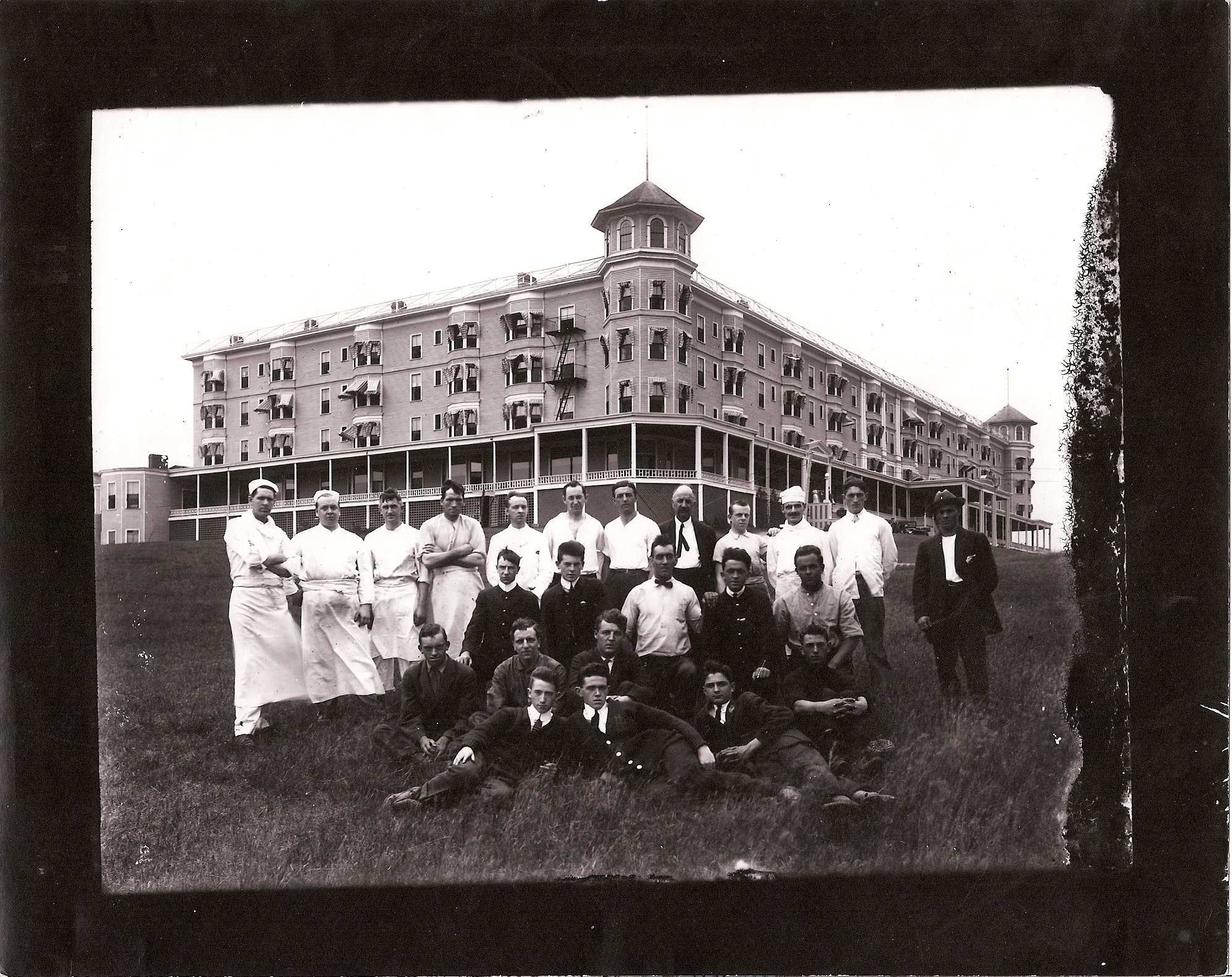 Summit Springs Hotel - thanks to the Poland Springs Preservation Society
Summit Spring Hotel, the Jewish counterpart to Poland Spring, was located just on the other side of Middle Range Lake, Poland, ME
According to the curator at the Maine State Building Museum at Poland Springs , the Summit Spring Hotel catered to the Jewish community that was not welcomed by the guests at Poland Spring Hotel. The Museum also provided this brief history of the hotel itself.
Amos Knight built Summit Spring Hotel in 1904 on 540 acres in Poland. The building housed 300 guests and charged $18 to $35 a day for the 133 rooms. The hotel had elevators and a steam powered generator for electricity.
The business was owned by Nathan Baum in 1913, than George Davis and finally the Kaufman brothers operated the hotel from 1944 to 1949.
Ernest Leonard was the hotels engineer and caretaker from 1927-1952 when the property was liquidated.
Summit Spring Golf Course is set on a sloping hillside and was designed by A. H. Findley of Boston with a clock-wise arrangement of greens instead of the customary counter-clockwise arrangement. One of the hotel cottages was moved for a pro-shop and clubhouse.
The last owners, Sol and Edmund Kaufman (1886 - 1950), founded Kay Jewelers in 1916 in Reading PA. (3) Edmund I. " was among the 50 representatives selected by the Jewish Agency to speak for Zionists at the U.N. organizing conference in San Francisco. This letter to his grandsons describes his role in drafting a plan for Jewish settlement in Palestine." (2)
Anyone with additional information on the history of Summit Spring Hotel and its relationship to the Poland Spring Hotel is invited to sent it to dmj@mindspring.com
notes
(2) http://www.jhsgw.org/exhibitions/online/jewishwashington/exhibition/securing-the-dream
(3) http://www.kay.com/lwp/wcm/connect/Kay/Customer+Service/About+Kay+Jewelers/Kay+History/
Last Updated : Sept 20, 2008